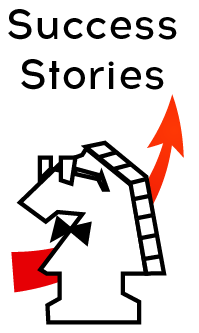 Business problem:
Productivity
Games used:
Buy A Feature
VersionOne produces tools that support Agile software development teams. The company is keenly aware of the challenges that face these teams, including the need for retrospectives, regular sessions for frank self-criticism, and ways to improve the work process before beginning the next round of work.
Even the best teams aren't immune to common problems during retrospectives. The discussions can grow stale, covering the same issues without necessarily resolving them. Another part of the problem is narrow participation: as with any unstructured group activities, a small set of people can easily dominate the conversation.
To address these challenges, VersionOne adopted Speedboat as one of their retrospective techniques. In this game, participants identify the aspects of work that help (the "accelerators") and hurt (the "anchors") their productivity. Everyone is free to write down these accelerators and anchors on a sticky note and put them on the picture of the boat that represents their organization.
Having seen the success of serious games like Speedboat, VersionOne decided to incorporate another one, Buy A Feature, into their tools for Agile teams. Buy A Feature brings some of the same benefits to team discussions around prioritization, and it also makes the business users more responsible for clarifying what they want.
For more information…
Blog post about VersionOne's use of Speedboat during retrospectives.
Details on how Buy A Feature is now embedded in VersionOne's tools