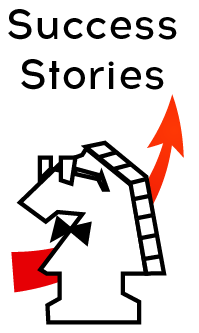 Business problems:
Ideation
Insights
Serious games used:
Buy A Feature
When it came to generating ideas for internal IT projects to improve customer support, VeriSign faced a common challenge for organizations with many employees distributed across the globe: Many good ideas never make it to the people who decide on the list of IT projects to fund.
To address this challenge, VeriSign used Buy A Feature as a tool for IT innovation. People from across the company could propose an IT project, which would then appear on the master list of items for purchase in Buy A Feature.
Since the whole point of the exercise was to include more people from around the world, VeriSign opted to use an online version of Buy A Feature. The game ran for multiple days, across several time zones, something a conference call or other forms of communication could not accomplish. The online version also captured the contents of the chat window in which players negotiated, providing critical context behind the decisions they made. In the process, VeriSign gained insight into its own organization, including the challenges faced in its international offices.
For more information…
Presentation about Buy A Feature, including details about VeriSign's experience with the game.