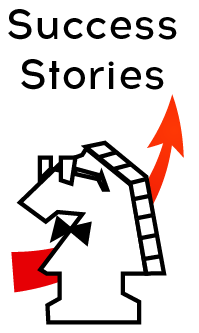 Business problems:
Ideation
Insights
Serious games used:
Product Box
For years, QUALCOMM has leveraged several Innovation Games to:
Better understand how customers use its products, so they can make effective roadmap and strategy decisions
Identify key marketing messages for the launch of its asset-tracking product line
Discover new product opportunities, resulting in the creation of its business intelligence solution
Qualcomm realized that, as technology advances, the choices that technology companies face in developing and marketing opportunities become more difficult. Serious games provide a mechanism for getting deeper insights into what customers want, while simultaneously giving product teams space to explore new ways to address thsoe needs.
Qualcomm was one of the first major clients for Enthiosys, which eventually evolved into the company Innovation Games.
For more information
Presentation on early Innovation Games successes, including Qualcomm.