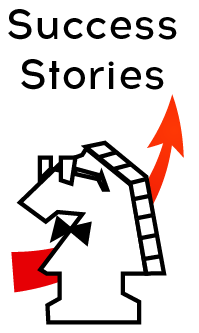 Business problems:
Education
Serious games used:
Many medical-themed educational board and online games, such as The Nutrition Game, The Infection Control Game, and Hospital Life
Today, the UK-based company Focus Active Learning provides a wide array of board games and online games to help educate players about different aspects of health care, from how to manage a hospital to reducing the frequency of pressure ulcers. The company is now developing online versions of these games, written in HTML5 and playable on mobile devices. But that's not how the company started.
Focus Active Learning began as a consultancy company focused on change management, with no games in its portfolio. Unlike many other serious game companies, no one in the company was a hobby gamer outside of work. Focus Active Learning started experimenting with games as an alternate way to engage and educate healthcare professionals, and found that their audience enthusiastically embraced the medium.
"Workshop sessions using games were surprisingly easy, with people saying, 'Great, it's not a PowerPoint'" according to Andy Yeoman, co-founder of Focus Active Learning. Players quickly engaged with the game, even if the subject matter was unfamiliar or emotive. "The general attitude is; it's a game but it's not trivial, I want to do this" Yeoman explained.
Focus Active Learning's business has grown to include many projects with the UK National Health Service (NHS), and others with private companies like Pfizer, Heineken, and AstraZeneca. The company produces games on other topics, such as strategy development, customer service and team building, but healthcare has become a core market for them. The company continues to grow, with a full pipeline of projects and plans to open a new office in Scotland.
For more information…
Focus Active Learning's web site
The Nutrition Game
An interview with Andy Yeoman about the use of games in the pharmaceutical industry