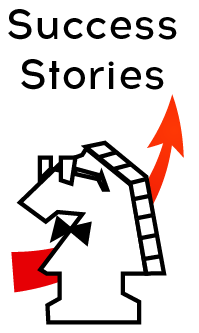 Business problems:
Ideation
Insights
Serious games used:
Buy A Feature, Speedboat, Prune The Product Tree, Remember The Future
For a company like Brocade, collaborating with customers is a challenge. As a large company providing technology for data center consolidation, network convergence, visualization, and cloud computing, they do not have as many opportunities to interact with customers directly as they would like. Therefore, Brocade's goals in using serious games were twofold: first, to involve customers in the innovation process in new ways; and second, to improve OEM customer relationships.
Collaboration within Brocade could be equally challenging, given how geographically distributed teams are. An executive team decided on a four-hour workshop limited to 26 participants in San Jose, plus one in Boston, Massachusetts, one in Austin, Texas, and three in Bloomfield, Colorado. The workshop focused on a few serious games that could help with innovation and customer relationships, Speedboat, Shape the Product Tree, Remember the Future, and Buy a Feature. The goal: to engage all these groups in real time, as part of the same game.
The exercise was a success. During the de-brief after the workshop, the participants identified a few main lessons learned:
Remote and in-person participants can fully engage in collaborative innovation.
Virtual games require more time and prep and support than in-person games.
Virtual players need familiarity with on-line games before the general meeting.
Understand the limitations of your technology (audio, video,networking) and design to accommodate them.
For more information…
Descriptions of the serious games used in this exercise.
Brocade's presentation from the 2013 Innovation Game Summit.